Er zijn veel redenen waarom mensen ervoor kiezen Breathe Right® neusstrips te gebruiken. De belangrijkste? Beter ademhalen. Of u nu last heeft van een vervelende verstopte neus 's nachts, een verstopte neus door seizoensgebonden allergieën, of gewoon beter wilt ademhalen terwijl u thuis ontspant of eropuit gaat. Breathe Right® neusstrips openen uw neus waardoor u meer lucht binnenkrijgt en dus gemakkelijker ademhaalt.
U kunt opgelucht ademhalen, want de medicatievrije Breathe Right® neusstrips kunnen
u altijd helpen beter adem te halen steeds wanneer uw neus verstopt raakt.
Ontdek hoe Breathe Right® u kan helpen
Nachtelijke neusverstopping
Houden snurken en een verstopte neus tijdens het slapen u de hele nacht wakker? Beter ademhalen staat gelijk aan beter slapen.
Van een verstopte neus tot snurken, een afwijkend neustussenschot kan diverse ademhalingsproblemen veroorzaken. Breathe Right® neusstrips helpen u beter adem te halen.
Verkoudheid gaat vaak gepaard met een verstopte neus. Breathe Right® neusstrips maken de neus vrij en helpen het verstopte gevoel te verlichten.
Een verstopte neus door hooikoorts kan het ademhalen lastiger maken. Breathe Right® neusstrips helpen de ademhaling te verbeteren.
Opent de neus zodat u beter kunt ademhalen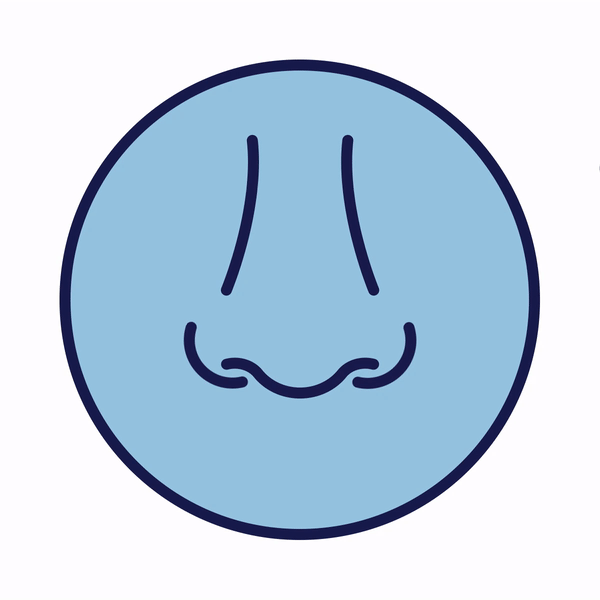 Vrij van medicatie en veilig samen met medicijnen te gebruiken
Helpt snurken te verminderen voor een betere nachtrust
Klinisch bewezen dat het een verstopte neus verlicht
Verlicht een verstopte neus door verkoudheid
Verlicht een verstopte neus
Krijg meer lucht. Beter ademhalen begint bij ons