Waarom Breathe Right® neusstrips
Opent de neus zodat u beter kunt ademhalen
Kan overdag en 's nachts worden gebruikt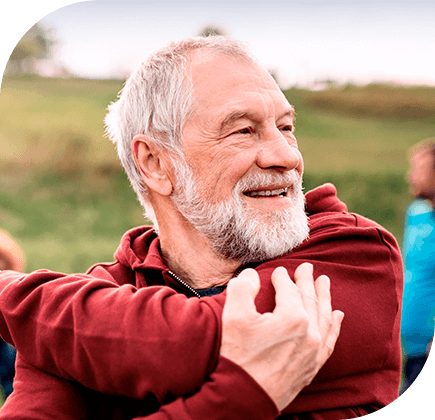 Wat zijn Breathe Right® neusstrips?
Breathe Right® neusstrips zijn flexibele kleefstrips met twee buigzame strookjes die zachtjes de neus/neusgaten openen zodat u weer beter door uw neus adem kunt halen.
Breathe Right® neusstrips bieden onmiddellijke verlichting van een verstopte neus veroorzaakt door verkoudheid, allergieën en een afwijkend neustussenschot. Daarnaast is het klinisch bewezen dat de neusstrips helpen om snurken te verminderen en een betere nachtrust bevorderen.
De Breathe Right® neusstrips zijn vrij van medicatie dus u kunt ze veilig naast medische behandelingen gebruiken.
Hoe Breathe Right® neusstrips werken
De Breathe Right® neusstrips zijn vrij van medicatie en zijn zonder recept verkrijgbaar. Ze openen de neusvleugels om zachtjes de neus/neusgaten vrij te maken. Daardoor wordt de luchtdoorstromingsweerstand in de neus verminderd en kunt u gemakkelijker ademhalen.
Breathe Right® kan altijd worden gebruikt wanneer u gemakkelijker door uw neus wilt ademen als u beweegt of slaapt, of op elk gewenst tijdstip overdag of 's nachts. Het is zacht voor de huid voor zowel volwassenen als kinderen.
Gebruik de juiste maat voor de beste resultaten. Neusstrips Small/Medium passen op 75% van de neuzen en de neusstrips Large zijn voor volwassenen met een grotere neus.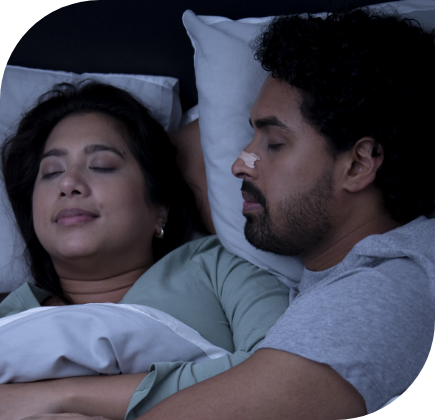 De plakzijde zal niet goed blijven zitten op een natte, vette of gehydrateerde huid, dus was en droog uw neus vóór gebruik.
Onze strips zijn verkrijgbaar in verschillende maten en voor verschillende huidtypen waardoor u gemakkelijk de beste strips voor uw neus kunt kiezen.
Plaats de plakzijdes van de neusstrip recht boven de plek waar uw neusvleugels uitsteken.
Wrijf zachtjes over de neusstrip om zeker te zijn dat deze goed vastzit op uw neus. U kunt meteen al beter ademhalen.
Was uw gezicht 10 seconden lang met warm water en trek de neusstrip vanaf de zijkanten van de neusvleugels naar het midden los.
Breathe Right® neusstrips zijn verkrijgbaar bij